Index to our previous shows
---
On Friday - October 31st, 2003 - we did one of my favorite shows, the Hour 25 Halloween Special. We brought you a very special interview with world renowned expert on horror and Halloween, David Skal, as well as performed some special Halloween readings to put you in the mood for the season.

So sit back, turn down the lights, and join us while Hour 25 brings you a celebration of Ghosties and Goblins and things that go bump in the night.



David Skal is one of the most insightful persons writing about horror today. I first discovered him through his book The Monster Show: A Cultural History of Horror and was instantly hooked by his ability to take the things that frighten us and put them into the broader context of the events occurring in the world.

After that first book I made it a point to watch for his new books because I knew that each one would contain some new nuggets of information or fascinating conclusions about horror books and movies. And I have not been disappointed. Each of David's books is a delight and a wonder.

His current book Death Makes A Holiday, now available in trade paperback from Bloomsbury Books, maintains his high standards. It is a study of the history of Halloween in fact and fiction. David explores some of the myths of Halloween and exorcises them as well as unearths much unfamiliar Halloween history. This book is a great read and is not to be missed. Most highly recommended.

But be sure to not miss any of David's other books. They all get my highest recommendations. But I want to bring one book in particular to your attention. The Monster Show is one of the best books ever written about horror. In this book David shows how the major motifs of horror fiction have been influenced by the broader cultural issues from whence those stories came. He shows that although horror is anchored in our deep seated fears, it assumes ever changing forms based on the specific fears associated with the time during which the stories were created. This book will give you new eyes to see the landscape of horror and gets my very highest recommendation. Don't miss it.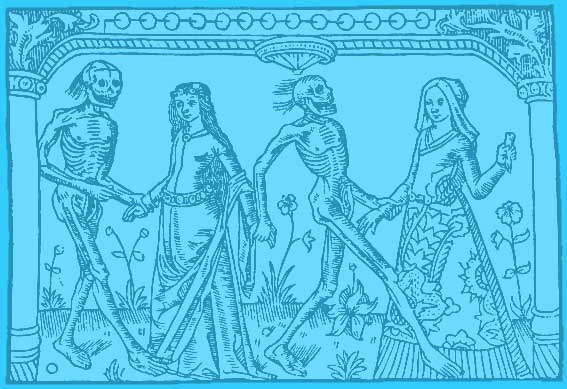 Service for the Burial of the Dead

by Connie Willis

Read by Suzanne Gibson


Anne has never been able to say "no" to Elliott, the lover who jilted her. So when he asks her to meet him at night on the island, she can't refuse.

Elliott's boat is broken apart and he's lost in a storm while he's traveling to meet her. Anne feels she's killed him.

So when she loses her nerve and runs out of the church, afraid to meet his family at his funeral, she's shocked to discover Elliott in the choir robing room.

Is he alive? Is he a ghost? Or perhaps he's the embodiment of Anne's guilty conscience!

Hour 25 is pleased to present this eerie tale crafted by one of the best writers in science fiction today!





The Masque of the Red Death

by Edgar Allan Poe



Read by Warren W. James




Edgar Allan Poe is a master when it comes to creating atmospheric stories of the macabre and fantastic. He gifted us with a body of work that includes love poems, detective stories and, most notably, tales of mystery and imagination. One of the first American writers to focus on what would today be called "weird tales" he set high standards for everyone who would follow in his footsteps.

Tonight's tale is one of his most masterly exercises in atmospheric terror, The Masque of the Red Death. Though written more than 150 years ago, it rings true today as an allegory for our fears about disease and our attempts to outwit nature.

And besides that, it's a really good horror story.

So get comfortable and turn down your lights.

Come on. Turn off some more lights. You aren't afraid of the dark, are you?

Sit quietly now and listen while I read you a story.

And try not to think about that spectral figure standing just outside your door.


Listen to this show
Click here if you have a problem hearing the show and you're using Internet Explorer.

If you enjoyed this show and would like to know when other interviews are uploaded to the Hour 25 web site, then send an email to me at wwjames@earthlink.net and I will add your name to the free Hour 25 Newsletter mailing list. That way you'll get a brief notice in your email every time a new show gets uploaded to the web.


---
A Great Sadness
As we were finishing up the web page for this show I got some very sad news. Hal Clement, one of the giants in our field and one of my favorite authors, died in his sleep on October 29.

His writings were odes to rationality and reason and did much to form me into the person I am today. His gifts of imagination and insight into the world were without compare and he shared them with everyone through his stories and conversation. He was one of the nicest persons I have ever had the pleasure of knowing. Having had the chance to chat with him at different times and places was an experience I will always treasure.

The world has become a smaller place with his passing. I will miss him greatly.

Click here to listen to our recent interview with him. I'll have more to say about Hal's passing on our next show.



---
Links for more information relating to this week's show
Space News - The Shenzhou Project
---
Return to the Index for this month's shows
---
Back to Hour 25 Home Page
---
Unless otherwise noted the entire content of this web site is
Copyright © Warren W. James, 2000-2003. All rights reserved.